Level 1 Training Course
Training ID: a7fbf6c5-52d6-4be0-94f1-303be9b799d9
Exposure Course
Instructor: Jason Riessland
Start Date: May 12, 2018
Region: Medford, Oregon
---
Description:
This course provides 8 hours of hands-on instruction and costs $95 ($150 for couples)
Course Times:
Saturday and Sunday, 8:30am-1:00pm, with extended Q&A following both days.
Contact Jason at frontyardfood@startmail.com to register, or for more information.
Back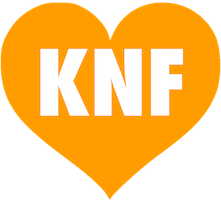 About Korean Natural Farming
Master CHO Han-Kyu founded Korean Natural Farming in 1967. His entire life has been devoted to giving farmers the tools they need to grow in harmony with Nature.
Korean Natural Farming consists of 9 core solutions that can be formulated to become a complete system for plants, livestock and human health

About KNF Certification
KNF Certification's purpose is to foster and maintain a venue for the assessment and maintenance of quality natural farming practices and products promulgated by the teachings of Master Han-Kyu Cho.